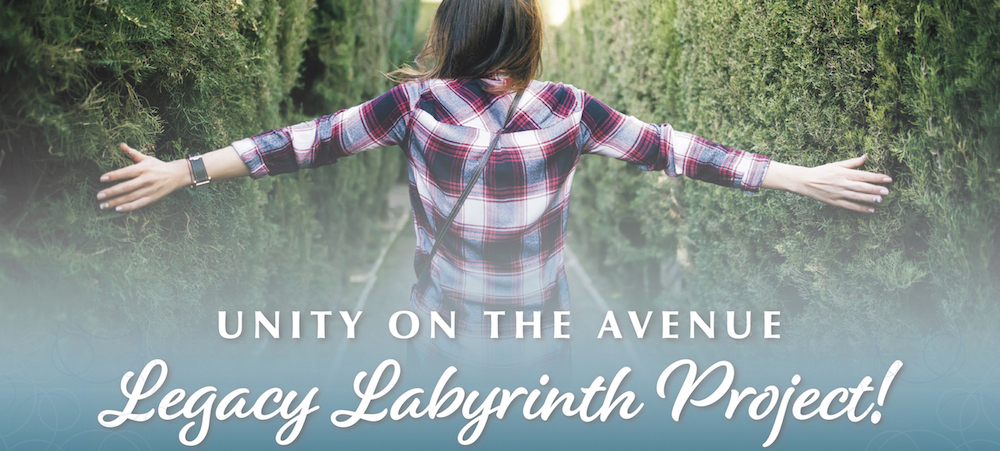 As we come back together in physical community, we are excited to share our beautiful indoor and outdoor spaces with our congregants, community and friends. We are grateful that we have a beautiful garden with a meditative labyrinth between our sanctuary and Unity House, our office and meeting space.
We envision utilizing our outdoor space for services and many more functions in support of the safety and growth of our congregation.
Please join us as we update and refresh our 7-circuit, Cartres-Style labyrinth and the gardens, flowerbeds and open space that surround it.  Ideally, we would love to be able to expand our labyrinth to accommodate those who are differently-abled and may want to explore the labyrinth with the assistance of wheelchairs or other devices.
To support this glorious growth and expansion, we have created the Legacy Labyrinth Project. Our goal is to raise $25,000 for capital improvements to our outdoor spaces and some indoor projects to support that growth.  Please join us.